Pure quality
We set an absolutely top level benchmark in ecological, organic, qualitative and technical terms for each department: brad, banquet, Viennese pastries, savoury and gluten free products.
Authenticity
Bringing the best quality products to the global market is our mission. Products based on authentic recipes, with natural raw materials, without artificial colourants, taste enhancers and additives, brought exclusively in an original and irresistible jacket.
All our products are IFS and / or BIO Certisys certified.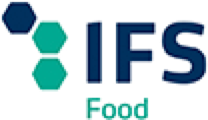 © 2021 L'écopain d'Ignace • Rue Ilya Prigogine 3, 7850 Edingen / Enghien • BTW BE 0806.665.064
privacy policy • cookie policy • sitemap